Victorian Junior and Masters criterium championships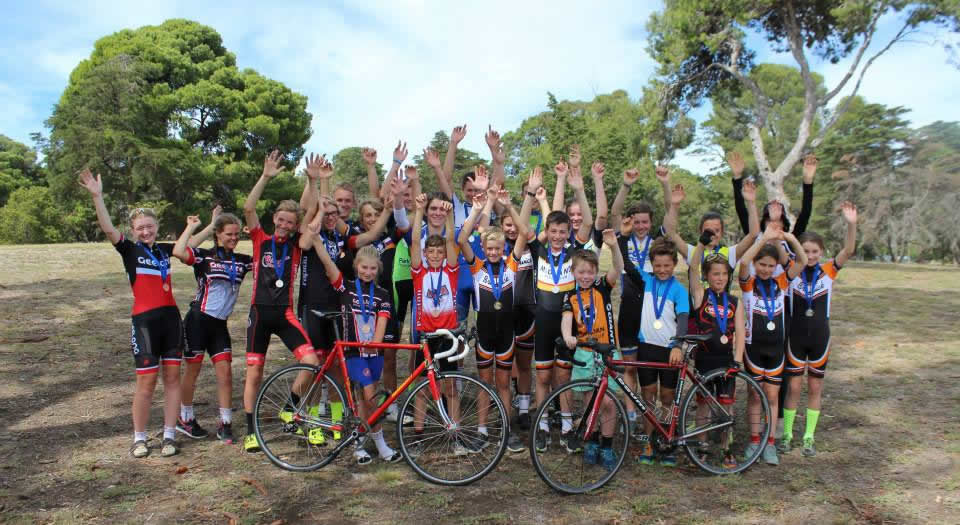 Saturday just past saw the first running of the Victorian Junior and  Masters criterium championships, by GCC at Eastern Gardens.
There was a lot of hard work done by club members and it showed, with a great day of racing had by all.
The weather was kind, with a glorious morning tending windy after lunch, which caused a few issues with some emergency folding of the marquee's, but didn't affect the racing.
The standard of the event was very high, with several Australian title holders competing. GCC had a pretty good showing, with quite a few of our masters turning up and taking home some medals.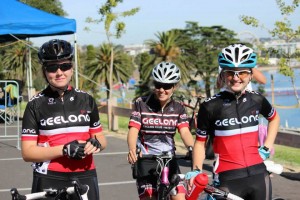 The Junior racing was also of a very high standard.  We had nineteen club juniors who raced against the best riders in the country, some in their very first open event. This is a big achievement and all who showed up deserve a big congratulations!!! I heard a few negative comments from some of our juniors about their performances, but to put it into context more then half of our juniors had never raced an open event before and in the U15 boys for example, the winner was a five times National track champion this year alone. So well done to everyone.
There was also several comments about the strength of the junior program at Geelong and that it was obviously paying dividends. So a big thank you to our club coaches James Blight and Ryan Worn and to Danni B for all the work she has done.
These events don't just happen, so I would like to thank everybody involved on the day and in particular the race committee. The three Dan's, Dan Wilson, Dan Hall and Dan Carvell. The two John's John Burtt and John Mirro, James Blight and Molly B for the idea in the first place.
I would also like to thank the commissaires, particularly Pam and Neville Williams who do a lot of work around the club and who make these kinds of events possible.

Importantly the club would like to acknowledge our event sponsor, Gartland Community. Gartland Real Estate Principal, Bob Gartland is a long-time supporter of cycling in our region. GCC is extremely grateful to have had his backing and support for this event.
Thanks for a great day everybody and we hope to do it all again next year bigger and better.
Craig Bridger
GCC Vice President