JM Homes Surf Coast Torquay Criterium – Come N Try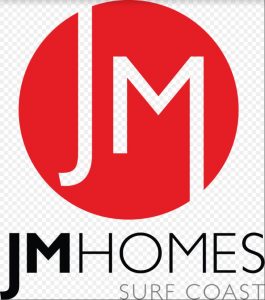 The Inaugural Torquay Criterium is proudly sponsored by
JM Homes Surf Coast.
JM Homes is your local custom builder. A family owned & run company that is supporting local trades, local businesses and sponsoring local sports.
For display information and inquiries jump on their website:
http://www.jmhomessurfcoast.com.au
JM Homes' Matt & Jamie have been instrumental in getting this event off the ground. Race sprint primes and winner cash prizes are proudly donated by JM Homes.
JM Homes will be running a BBQ during the race. We ask for a gold coin donation that will go to the JM Homes charity of choice.

COME n TRY. GCC will be sponsoring riders to come and try at this event. If you or someone you know is interested in racing get them along.
Please email info@geelongcycling.com if you would like to participate.
Full event details and entries
---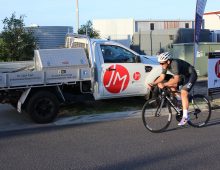 The Inaugural JM Homes Torquay Criterium, race 4 in the Summer Criterium Series was raced in ideal conditions on Saturday evening. Large fields in all grades and an abundance enthusiastic supporter on the sidelines made for a wonderful event with some aggressive and spectacular racing. The GCC juniors got first look at the new course, enjoying the wide-open roads. Fraser Clarke taking the win just ahead of Xavier Starling. A large D Grade field hit the start line, including a few first timers racing with GCC. It also great to the three female starters in the race, Madeleine Starling, Emma Keogh & Georgie Mervin for her first race. As has been the pattern in D grade of late, racing was
Read more »