When:
February 17, 2018 @ 5:15 pm
2018-02-17T17:15:00+11:00
2018-02-17T17:45:00+11:00
Please take note of the new race light policy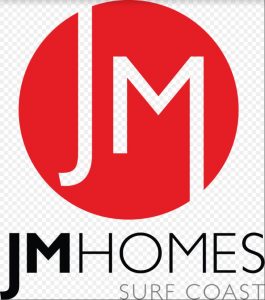 The Inaugural Torquay Criterium is proudly sponsored by JM Homes Surf Coast.
JM Homes is your local Custom Builder. A Family Owned & Run company that is supporting Local Trades, Local Businesses and Sponsoring Local Sports. For Display information and inquiries jump on our website. www.jmhomessurfcoast.com.au
JM Homes, Matt & Jamie have been instrumental in getting this event off the ground. Race sprint primes and winner cash prizes are proudly donated by JM Homes.
JM Homes will be running a BBQ during the race. We ask for a gold coin donation that will go to the JM Homes charity of choice.
Torquay Criterium Race Details:
Course: https://ridewithgps.com/routes/18885607
JM Homes Strava Segment: https://www.strava.com/athletes/1891182
| Grade | Time | Distance |
| --- | --- | --- |
| Juniors | 5:20pm | 20min + 1 lap |
| E (Social Race) | 5:20pm | 20min + 1 lap |
| D Grade | 5:55pm | 25min + 3 laps |
| C Grade | 6:25pm | 30min + 3 laps |
| B Grade | 7:05pm | 35min + 3 laps |
| A Grade | 7:45pm | 40min + 3 laps |
We ask that all riders remain off the course will other grades are racing. Riders are asked to marshal at least 5 minutes prior to their race start time at the start finish line. Riders will have two rolling laps of the course before the race start.
COME n TRY. GCC will  be sponsoring riders to come and try at this event. If you or someone you know is interested in racing get them along. Please email; info@geelongcycling.com if you would like to particiapte.
Please refer to the image below for parking locations for the event. Use of the Bunnings car park is encouraged.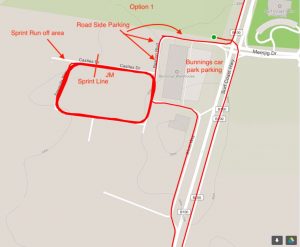 All Season Pass holders are pre-entered into the event. For season pass information and purchasing click here.
Casual Race Entry;
Junior: $5 pre race entry.
Senior; $10 pre race entry.
Note; $5 transponder hire fee is payable. Personal transponders can be purchased through the club. Click here for information and purchase options.
Geelong Cycling Club would like to acknowledge the support of the Surf Coast Shire in making this happen.
The Criterium Series Proudly supported by; Winners Sports Nutrition, Belmont Bakers Delight & Rocket Sports.
All Cycling Australia members of all clubs are welcome to purchase a season pass or race on a casual basis.
All entries via the online system.
GCC welcomes any first time riders welcome to come along and try racing. Please contact; info@geelongcycling.com for details pertaining to short term licence options and how to get started.
Geelong Cycling Club would like to acknowledge the ongoing support of the sponsors supporting this series.
Series Sponsors:
Winners Sports Nutrition are a proud supporter of Geelong Cycling Club.
Winners energy bars, gels and chews have been developed with the help of Cadel Evans to fuel your performance.
Winners are providing members with 10% off all orders from www.winnersbars.com.au with code: GEELONGCC
Prize Money will be awarded to grade winners, numbers permitting. 
Races will be run over varying configurations and directions of the Belmont Criterium Track.
Summer race pass holders will be pre entered into to all events. A $5 transponder hire fee will be charged for rides without a personal transponder.
Casual race entry accepted on the night, please arrive at least 20 minutes prior to race start time.
GCC welcomes riders from all clubs to race.