Gartland Girls Into Gear was set up to encourage cycling participation from women of all ages, fitness levels and abilities. Cyclists entered in a number of races covering A, B, C and D (novice) Grades and Junior levels with up to $2,000 in cash and prizes up for grabs across all grades.
Developed by the Geelong Cycling Club (GCC), with the generous support of principal sponsor Gartland Real Estate and seed funding from Global Risk Management, the event was specifically developed to cater for female cyclists and develop their confidence and skills on the bike.
Event photos (Credit: Ryan Lloyd)
Race Day
After many hours of concerted effort by our dedicated Women's Committee, all felt fully rewarded by a wonderful morning of racing.
As a showcase of women's cycling a better display is difficult to imagine. One regret was the absence of National Commissaire, Pam Williams who has incurred an injury keeping her away from this event we know is close to her heart as Pam was among the first it put up her hand in support.
Have a speedy recovery Pam and try to be more careful for next year please.
Neville Williams ably stepped into Pam's shoes ensuring the smooth efficient running of this showcase event for the Geelong Cycling Club.
Belmont Island was a hive of activity from early morning as shelters popped up, mechanics arrived and most importantly, a Coffee Van. GCC's well-oiled Race Control Team under Dan Wilson implemented the now familiar routine to prepare the venue for racing ready for Nev's insistence of an on time start.
Junior Girls were away first, our three age groups on course together each separated by a 30 second gap. The girls were delighted to be escorted on a "sighting" lap by Chloe McConville a mere day before she was to fly out to Europe to join her Cycling Australia Teammates for the Northern Summer Road Racing season.
U15-U17 soon separated with Molly Bridger and Olivia Davidson riding away from the Bunch, Molly too strong in the end for the field. Olivia led Adriana Stenos and first timer Zoe Bath. Kaitlyn Schurmann impressed as she continues to develop her skills, speed and endurance.
U11-U13 girls put on a dashing display, these riders all early in their racing life, particularly Alexandra Stenos winning her first ever race followed by Charlotte Dyer and Isabella Dyer.
Novice
Natalie Hughes, Louise Manning, Kylie Clark and Bridget Dunstan contested a lively Novice race, all ladies anxious starters and excited finishers, particularly Natalie celebrating her late decision to contest her first race with a win.
C Grade
Thirty minutes of racing plus three laps resulted in an exciting blanket finish with 0.5 of a second covering the podium. The crowd was treated to a desperate dash to the line, Julienne Moore winning from Tina Stenos, Mum of Adriana and Alexandra, with Helen Delaney a close third.
B Grade
Something of a strategic race, Amanda Hosking and Manuella Marasco appeared to have the race to themselves at the mid point however not to be denied Shantelle Maurer, Liz Leorke and Molly Bridger, in her second race for the morning persisted and bridged to set the scene for another fierce sprint. Manuella held off the fast finishing Shantelle who just managed to pip Amanda. Great racing.
A Grade
A high quality if compact field contested the premier event of the day with local star Emma Scott carrying the hopes of her Host Club.
First intermediate sprint winner Lauretta Hanson continued her good form from her Bendigo Maddison third place last weekend showing her strength early to the vigilant Scott and Ballarat's Chloe McIntosh.
Emma decided not to take the powerful and dangerous Hanson to the line so attacked hard on lap eleven taking McIntosh with her. Swapping turns this pair built an unassailable lead culminating in yet another exciting sprint, Emma pipping Chloe by a slim 0.141 seconds.
This race kept the crowd fully involved, a real showcase of Club Racing.
Race winner, Emma Scott has offered the following observations;
"As a female rider it's so good to see the Geelong Cycling Club putting the hard yards in to encourage women into the sport"
"This race was the first under my new team Total Rush and I'm proud not only to take the win with them but also as member of the GCC. I hope that this will be the first of many results from females coming through the Club."
"I'd also like to acknowledge not only the support from our two major race sponsors, Gartland Real Estate and Global Risk Management Services, but the support for the event from the local cycling community."
Acknowledgements
A special thank you to Chloe McConville and to National Women's Coach Donna Rae-Szalinski for their public chat allowing those present an inspirational insight into the life and trials if an Elite Cyclist.
See you all next year, Gartland Real Estate will be there again: make sure to get involved and tell your friends
Principal Sponsor

Leaders in all real estate in Geelong, whatever your property requirements.
Major supporters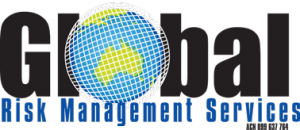 With thanks