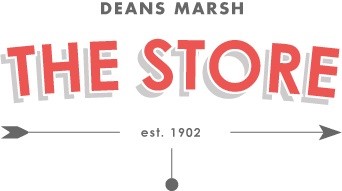 The Geelong Cycling Club, in partnership with The Store Deans Marsh, is incredibly excited to bring you the Deans Marsh Gravel Classic. Hosted at the emerging hub of Victorian gravel riding, just 130km south west of Melbourne,  the 57km circuit race on fringes of the Otway Ranges features 60% class A Otway gravel. Deans Marsh is quickly establishing itself as the destination for gravel cycling cycling in Victoria. And why not! Lose yourself on the undulating roads of the rainforest, challenge your legs on some of the grittiest climbs in Victoria or daydream as you roll along with the plantations and even the sleepy giant redwoods as you venture a bit further abroad.
We are bringing you 6 classes of classic gravel senior racing, junior classes and a social class for novices or those who just want to slow down and enjoy a supported roll across the gravel roads with like minded enthusiasts.
About
Deans Marsh Gravel Classic – Supported by The Store
Class A Otway Gravel in the Pennyroyal hinterland
Sign in from 11:30am at The Store Deans Marsh
1.00pm Senior Race start
OPEN TO ALL AUSCYCLING MEMBERS
On-line entries close Wednesday 13th 8pm
Strictly no entries on the day
Toilet & change facility at The Store Deans Marsh
Over $750 in cash and prizes
Presentations @ The Store Deans Marsh
Provide your AUSCYCLING license number and transponder number and expected racing grade
---
Race Fees
Juniors $15
Seniors $30
Transponders when required $5 hire fee.
---
Grades & Race Durations
| Start Times | | |
| --- | --- | --- |
| Race | Start Time | Duration |
| Juniors | 1:25pm | 28km |
| E Grade (Neutralised/Social) | 1:20pm | 40km |
| D Grade | 1:15pm | 40km |
| WB & C Grade | 1:10 pm | 45km |
| MA, WA & B Grade | 1:00 pm | 57km |
---
Course
---
More Info
w: www.geelongcycling.com fb: https://www.facebook.com/GeelongCycling
New Riders
GCC welcomes any first time riders to come along and try racing. All riders require at least a temporary racing licence before participating. 1 race licences can be purchased here from AusCycling. At the moment, there is currently a free 4 week trial licence. Please contact [email protected] for further details pertaining to short term licence options and how to get started.
Acknowledgement of Country
This race is held on the lands of the Gadubanud people and the GCC and The Store wish to acknowledge them as Traditional Owners. We would also like to pay our respects to their Elders, past and present, and Aboriginal Elders of other communities.
More Information / Register