When:
February 23, 2019 @ 8:30 am
2019-02-23T08:30:00+11:00
2019-02-23T09:00:00+11:00
Please take note of the new race light policy
 Race 5 Summer Criterium Series
Juniors – 8:30am Race Start
25min + 1 laps
Seniors – from 9:00am
C & D grade (separate races). + E Grade (Social Race)
A & B grade (separate races) 10:00am
Course Map; https://ridewithgps.com/routes/18886637
All Season Pass holders are pre-entered into the event. For season pass information and purchasing click here.
Casual Race Entry;
Junior: $5 pre race entry.
Senior; $10 pre race entry.
Note; $5 transponder hire fee is payable. Personal transponders can be purchased through the club. Click here for information and purchase options.
All Cycling Australia members of all clubs are welcome to purchase a season pass or race on a casual basis.
All entries via the online system.
New Riders
GCC welcomes any first time riders to come along and try racing.  All riders require at least a temporary racing licence before participating. 1 & 3 race licences can be purchased here.   Please contact; membership.geelongcycling@gmail.com or info@geelongcycling.com  for further details pertaining to short term licence options and how to get started.
Geelong Cycling Club would like to acknowledge the ongoing support of the sponsors supporting this series.
Series Sponsors: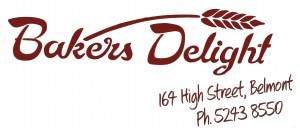 Prize Money will be awarded to grade winners, numbers permitting. 
Races will be run over varying configurations and directions of the Belmont Criterium Track.
Summer race pass holders will be pre entered into to all events. A $5 transponder hire fee will be charged for rides without a personal transponder.
Casual race entry accepted on the night, please arrive at least 20 minutes prior to race start time.
GCC welcomes riders from all clubs to race.