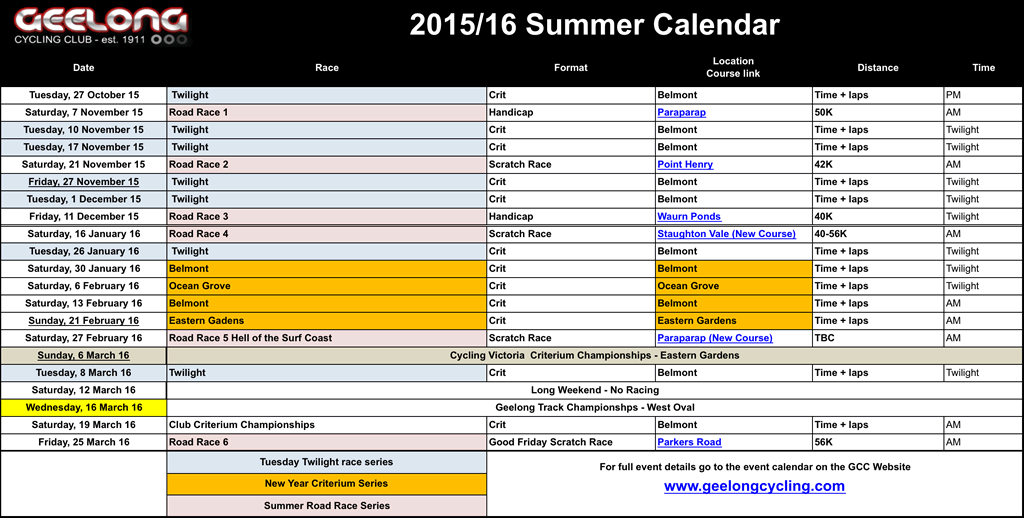 Geelong Cycling Club is pleased to present the 2015/16 Summer Road & Criterium Race Calendar. With a total of 17 road & criterium races, across a variety of terrain, courses and time slots there is something for all riders.
A smaller download able calendar will appear on the front page of the website shortly.  For entries and full event details go to the calendar on right hand side of the website under "Up Coming Events".
Summer Race Season Pass
The season pass is back and again represents incredible value for road, criterium & track riders. Below is a long list of options to cater for riders of all disciplines. Buying a season pass will preclude you from having to do race day marshalling duty. Offers of assistance are always welcome though.
The Season Pass is open to all members, of all cycling clubs.
CLICK HERE TO PURCHASE YOUR SEASON PASS »
Alternatively, members and non-members can continue to enter and pay on a casual basis.  Race entry fees are listed below:
Seniors:                $120
Women:              $70
Juniors:                                $80 (Training and Racing)
Juniors Riding  Senior Grades      $100
Family Pass:        $240
Summer Track Pass Cost
Training  Monday & Racing Wednesday
Seniors:                                $100
Seniors & Bike Hire          $170
Women:                              $70
Women & Bike Hire        $140
Juniors:                                                $70
Junior & Bike Hire            $140
Family Pass:                        $220
Family Pass                         $220 & Bike Hire $70 Per Bike
Summer  Combined Track/Road Race Pass Cost
Senior Track/Road Race Pass                                                      $180
Junior Track/Road Race Pass                                                       $120
Junior Track/Juniors Riding Senior Road Race Pass            $150
Family Pass Track/Road Pass       $380 & Track Bike Hire $70 Per Bike
CLICK HERE TO PURCHASE YOUR SEASON PASS »
For ease of entry for road and crit events it is preferred that riders have their own transponder.  Transponders can be purchased for $50 through the club. More information about transponder ownership can be found here: https://geelongcycling.com/events/transponders/
Casual Race Entry Senior:
| | |
| --- | --- |
| Criteriums | $15 |
| Road Races | $15 pre entered online. $20 race day |
Track                                $10 Training, $10 Racing
Commissaire and Marshalling Duties
In order to bolster participation at races, while removing the frustrations of marshaling, Geelong Cycling Club will arrange a Race Commissaire, marshals and follow cars.  This is a significant undertaking by the Club, and one which requires a significant reinvestment of revenue that is generated from race entry.  It also means there're no excuses to not race!
Members are under no obligation to purchase a season pass. However, members who choose not to purchase a season pass will be asked do one marshalling duty during the season. This will be one of the events between February & March 2016.
Prizes and Prize Money
Again the club will not be awarding small amounts of prize money for each grade of every race.  Instead, there will be trophies and other mementos awarded. The main focus on series prizes within the season calendar.
The total pool will depend upon the number of Season Race Passes sold, in addition to casual race entries.
GCC are pleased to welcome aboard some supporting sponsors for the twilight criterium series.
Naming Sponsor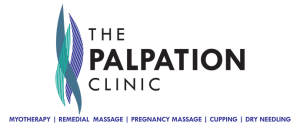 Supporting Sponsor
Belmont Bakers Delight
&