HELL of the SURFCOAST
presented by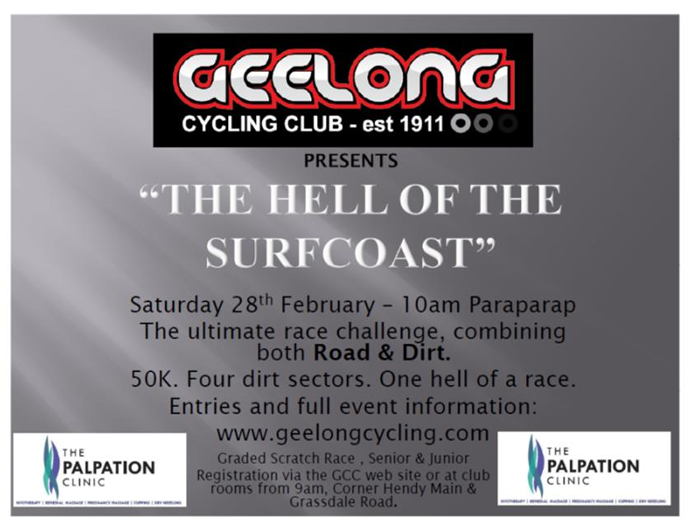 This Saturday Round 5 of the Summer Road Race Series moves to Paraparap for what promises to be one uniquely challenging event. The "Hell of the Surf Coast" presented by "The Palpation Clinic" is the brain child of a couple of somewhat sadistic club members who thought a change of road racing surface was in order. This 50K graded scratch race incorporates a total of 9K of dirt roads just to mix things up a little.
View the full course map.
Dirt sectors:
Sector 1 – start of Flaxbournes Rd, 1.5K long (raced twice)
Sector 2 – After crossing Grays Rd, 3K long until left into Larcombes Rd (raced twice)
Race finish line is only 600m from the last dirt sector. Riders will pass this on 3 occassions.
The dirt sectors are all able to be ridden. The surface in most parts is fairly compacted. There are some sections where the corrugations will test the mind, body and spirit. Please consider carefully equipment choice, tire pressures and the like. Secure bidon holders are a must.
Event Sponsor
Geelong Cycling Club would like to sincerely thank Jesse Kingsbury from The Palpation Clinic for coming on board as event sponsor. Winners in each grade we receive a voucher for his Myotherapy service. Jesse will be on hand post-race to answer any questions about how he may be able to keep you mobile, on the bike and injury free.
Please check out The Palpation Clinic at:
http://www.palpate.com.au/ & https://www.facebook.com/thepalpationclinic
Pre-race entries for all non-season pass holders via the Hell of the Surfcoast event page.
Race is open to all CA members. 3 race licences to compete can be arranged.
Event enquiries via the website contact form.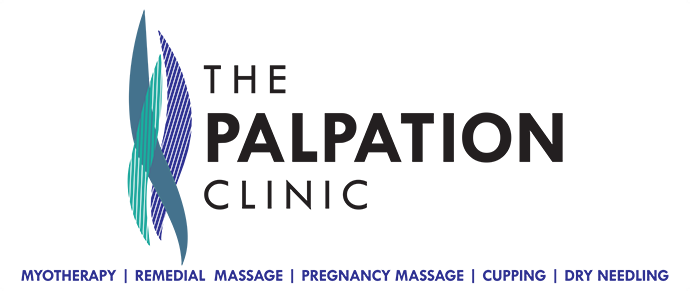 ---
With the overhaul of the Summer 2014/15 race calendar and the introduction of the Summer Race Series and Summer Race Pass, the ambition of the club was to provide an alternative to the usual summer crit racing offering. Scratch races, handicaps and the Hell of the Surfcoast coupled with crits – all the while ensuring …
Read more »