Geelong Cycling Club kit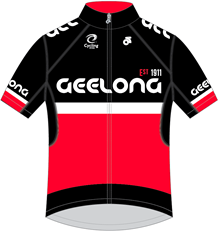 The Champion System portal is now open for ordering your new Geelong Cycling Club kit.
The portal is open from 22nd September – 9th October, so get your orders in now to make sure you don't miss out!
Please refer to the sizing chart prior to placing your order.
---
VICTORIAN PENNY FARTHING CHAMPIONSHIPS, 2016
GEELONG CELEBRATING 150 YEARS OF THE BICYCLE
FIRST PATENT 1866
Geelong West Velodrome, cnr Weddell & Church Sts.
Saturday, November 19th & Sunday November 20th, 2016
Please note: a recent security upgrade to Mozilla Firefox has resulted in an issue with this payment gateway.
SportsTG are aware of the issue and have advised that any other browser (eg: Google Chrome or Internet Explorer) will allow you to submit your entry securely.
---
Saturday Events
CASUAL RIDE with Rod Charles. Vintage or modern.
Meet at Geelong West Velodrome at 1pm.
DINNER 6.30pm at Geelong West Football Club Rooms located at the Geelong West velodrome.
Spit Roast $30.00 per person. Drinks at Bar Prices.
---
Sunday Events
(all at Geelong West Velodrome)
Entry Adults $5.00, Children free
Baked potatoes, a coffee and cakes cart, Rotary Club of Geelong West BBQ and cold drinks will be available.
= 9am =
SWAP MEET from 9am, $10.00 per site. 8 am set up.
SHOW & SHINE from 9am, entry $2.00 per bike. 8 am set up.
Categories:
Pre 1900
Vintage racing bikes up to 1960
Racing bikes 1961 – 1985, 1985-2000, 2000+
BMX
American heavy weight
Best Australian built & Best Overseas built
Dragster
= 10am =
RACES From 10 am. Entry $25.00 per family.
Note that the programme may need to change based on the number of entries.
Helmets compulsory, but please dress to complement the age of your bicycle.
Prizes for best presented rider and best dressed spectators.
Badges awarded to first 3 placegetters plus Sashes for Champions.
Balance bike event for under 5 years (150m)
Junior handicap (2 laps)
Senior handicap
Russell Mockridge Challenge
Vintage racing bike race
Velocipede race (1 lap on grass)
PENNY FARTHING EVENTS
IMPORTANT: Please take note of the rules and regulations for racing.
Slow race 25m (Heats of 4, last to finish wins)
Gentlemen's Championship (4 laps, heats of 4)
Ladies' Championship (2 laps, Heats of 4)
Juniors, Under 16 (2 laps)
High wheel half mile (2 laps, Heats of 4)
Veterans 50-64 years (2 laps)
Veterans 65+ (2 laps)
Penny Farthing Team Pursuit (2 teams of 4)
PRESENTATIONS AT END OF PROGRAMME
---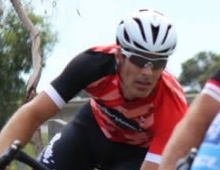 Due to a number of factors that have been out of Geelong Cycling Club's control, we have had to make a few adjustments to the racing calendar in March, including a change of venue and date for the Club Criterium Championships. The Club Criterium Championships will now be raced on Saturday the 5th of March at Eastern Gardens. All the event details can be found on the event calendar. We sincerely apologies for the late notice. It is something that we do our best to avoid, however there are extenuating circumstances that have lead to this last minute change. The combination of a late change of venue for the Victorian Criterium Championships and the late moving of the Mansfield Tour to …
Read more »